-----Wilbur Smith began publishing books before I was born, yet his creations have captured and amused me since I stumbled onto a discarded copy of 'A Time To Die' in 1989.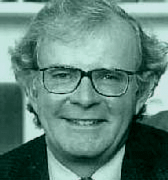 -----Since then I have read and thoroughly enjoyed twenty-six of the best novels ever written. I know you will enjoy the never-ending thrill-ride with the Courtney's, the Ballantyne's, and the many other incredible characters, heroes and villains alike, that Smith brings to life in his amazing novels.
New Novel Due Out - Spring 1999
Click Here to read news about the upcoming release called 'Monsoon' as well as other new information concerning the re-release of Hardcover WS Novels and the filming of 'Seventh Scroll'! If you are interested in Pre-Ordering 'Monsoon' from Amazon.Co.UK, you can now do so. Click Here To Pre-Order! U.S. visitors will have to wait a few months for the release (which is really annoying since I am in the U.S.).
* * * * *
* * * * *
Join The Wilbur Smith Online Community!
(12/16/1998) A new feature of DejaNews provides Wilbur Smith fans with a great new way to interact with each other online. Check out the Wilbur Smith Community Here to browse through the community, post a message to the newsgroup, and take part in a survey. Simply request membership to obtain the ability to add your own bookmarks for others to visit, leave notes and questions, and create your Wilbur Smith Community online presence. This is a brand new service and the bugs are still being ironed out, but I hope to have everything running perfectly soon. Check it out and let me know what you think.
* * * * *
Sign Up For Monthly E-Mail Updates
Each month I send all of the latest news (book releases/signings/appearances), new information, contest announcements, current interviews, and updated page features to hundreds of other fans. Sign up by clicking here. There is also a survey form on this page for you to fill out if you have any comments for me.
Great New Feature!
Order Your Missing Wilbur Smith Novels From Amazon.Com or Amazon.Co.UK And Save Some Money. If you are looking for a specific book you can follow the link next to the Review further down the page OR you can find all of Wilbur Smith's available novels by clicking 'Search' now. If you wish to locate other great authors, like Clive Cussler and Stephen King, you simply replace Wilbur Smith's name in the box and press 'Search'. Amazon usually sells books 20% to 30% below retail prices.
US
UK
* * * * *

Wilbur Smith's Latest Adventure!
Smith's new book, 'Birds of Prey', is available wordwide. I know you will enjoy this exciting voyage on the waters around the Cape of Africa, and you'll love meeting Hal Courteney.Click here to read my review. Already read 'Birds of Prey'? Please sign my guest book at the bottom of the page and let everyone know what you thought of this incredible adventure.
* * * * *

You Wanted To Know!
In an interview, Wilbur Smith disclosed his motivation for 'River God'. Is the story really true? Find out here!
* * * * *
Wilbur Smith ('River God') Trivia
How well do you know Wilbur Smith and his novel 'River God'? Find out at the very nearly impossible Wilbur Smith ('River God') Trivia Page.
* * * * *
-----WILBUR SMITH has written twenty-five novels, meticulously researched during his worldwide expeditions. His books are now published in twenty-seven countries and have sold more than 65 million copies.*
* * * * *
-----Follow this link to read how I first discovered Wilbur Smith's amazing novels, and other visitor's stories as well. Please send me your initial Wilbur Smith experience to be added to this page.
* * * * *
Here is a list of Wilbur Smith novels currently available, and profiles on each novel as I reread them. You will also notice 'V.R.' next to some of the titles. These are short reviews that visitors like you have sent in for their personal favorites. Feel free to do your own review on any Wilbur Smith novel and send it to me from my FAQ and E-Mail Page. You can also click on 'Buy Me US' or 'Buy Me UK' next to a book you are searching for. The link will transport you to more reviews at Amazon.com or Amazon.Co.UK where you can also purchase your selection if you desire.
V.R. - Visitor Review
A.P.A - Also Published As
* * * * *
Please Contribute Your Review
Do you have anything which can make this page better? How about writing a review for one of Wilbur Smith's novels or contributing some information that is not already here. If these stories have touched you as they have me, it will be simple and enjoyable for you to make this page better for every future visitor. Just visit my FAQ and E-Mail Page to send me your contribution.
* * * * *
Want To Have More Visitors To Your Page?
I am expecting to receive over 10,000 Wilbur Smith fans, like you, to this site in the next year. I would love to send some of them to your page. Please check out the Link Page to see how easy it is to start receiving more hits to your site right away.
* * * * *
If you know Wilbur Smith, how to get in touch with him, have any original hardcover books by him that are for sale, or just want to write me about the man, Please E-Mail me.
* * * * *
Looking For The Best Place On The Internet To Buy Your Music?
Click CDNOW To Order Your Favorite Music.
Check out the HoJu Web Page while you are at it!
Winner Of The Coveted
* * * * *
* * * * *
Please Link Your Site Back To The Wilbur Smith Site. Find Out How Here.
* * * * *
* (from the author profile inside the back of 'The Seventh Scroll')